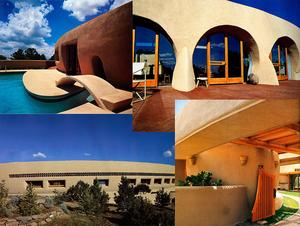 Among the advantages of the masonry in raw earth there are the low environmental impact guaranteed by the absence of cooking, this phase in fact requires a great expenditure of energy.
Another peculiar characteristic of raw earth brick is to absorb and release humidity thus regulating this important environmental factor.
The masonry in raw earth also has a good sound-absorbing capacity and great thermal inertia.
Among the defects, however, there is to remember the great sensitivity to water, then we must implement a laying in place that guarantees the leaching of the bricks and blocks the rising damp from the ground.
Historically, the walls in raw bricks were not placed in direct contact with the ground, but they tried to isolate them by making them on courses of stone, gravel or fired bricks.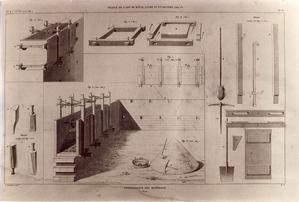 The bricks can be plastered and on the outside it will be a good rule to repair them with generous gutter profiles and water-resistant plasters.
The bricks are made with earth that ideally must have a content of 10% of clay (keep moisture of clay 12%), a content of silt between 30-50% and between 40-60% of sand.
The technique called adobe wants straw to be mixed, or as wood sawdust is most commonly done today, to be mixed with the mixture. This improves its insulating characteristics.
The technique called pisé instead uses directly the earth that is beaten in special formworks through special tools. Subsequently the formwork is raised and the procedure resumes at the upper level.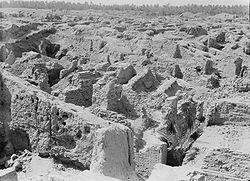 From antiquity to today h3>
Since ancient Babylon (2300 B.C.) passing through the greatest civilizations of history (Romans, pre-Columbian civilizations, etc.) here is the exceptional curriculum of the earthen brick.
In some regions of Italy bricks have always been used in raw earth, in a census of 1934 there were still 55,285 in Italy made with this ecological building material. In the picture the ruins of Babylon.