material required
Linoleum Specific glue and double-sided adhesive tape.
tools
Toothed spatula cutter scissors and mallet cutter.
Cover the floors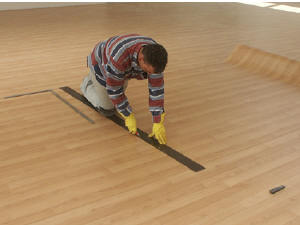 First of all it is necessary to prepare the floor: it must be washed with detergents suitable for removing the dirt and carefully rinsed. Cracks and irregularities must be blocked. You will then have to plan the laying of the strips or squares. The joints must be perpendicular to the windows to make them less visible.
Estimate cut-outs in recesses and areas where whole sheets can not be used; the linoleum must be cut with a very sharp blade, preferably with a cutter the cut should be performed on wooden boards so as not to crawl the blade on the floor.
Regarding the installation in the recesses you will need to cut and verify the correctness before gluing.
It is advisable to spread the putty at one end of the floor, in the fixing area of ​​the first layer of linoleum, for a width of at least 40-50 cm, using a notched trowel.
Lay the linoleum and unroll the strip to the edge of the glue, paying close attention to the slots between one strip and the other.
Overlays
Where there are overlaps it will be necessary to trim overlapping the two flaps to make them coincide perfectly.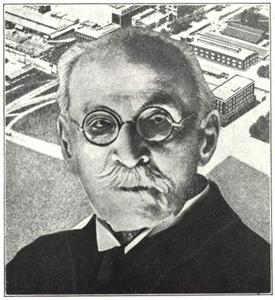 History of linoleum
Linoleum is the first resilient floor (adaptable) and was invented and patented in England in 1863 by Fred Walton.
Originally it consisted of linseed oil, wood flour, cork flour and pigments that were processed and then calendered on a natural jute fabric.