Equipping the house with flues and chimney pots is very important for the disposal of fumes produced by heating systems.
The chimney pots, or better, their technical characteristics, will be presented in the various heating systems.
It is important to underline that the chimney pots must be integrated into the roof so as not to create problems with the roof. An installation may cause the roof to be non-waterproof and in severe fire conditions.
The ducts can in fact reach high temperatures and in contact with wooden roofs can cause their combustion. All appropriate precautions should therefore be taken.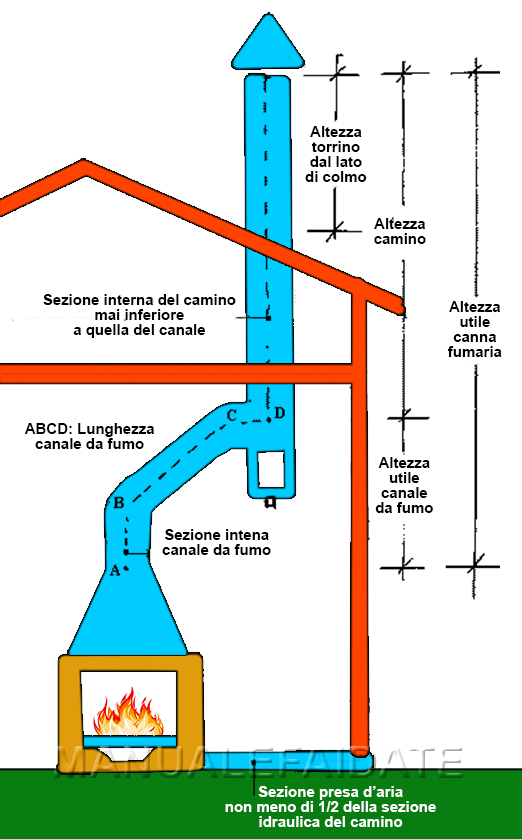 Comignoli
Chimney pots must be made in such a way as to facilitate the disposal of fumes even in windy conditions to avoid dangerous reflux.
the height of the chimney must comply with current legislation.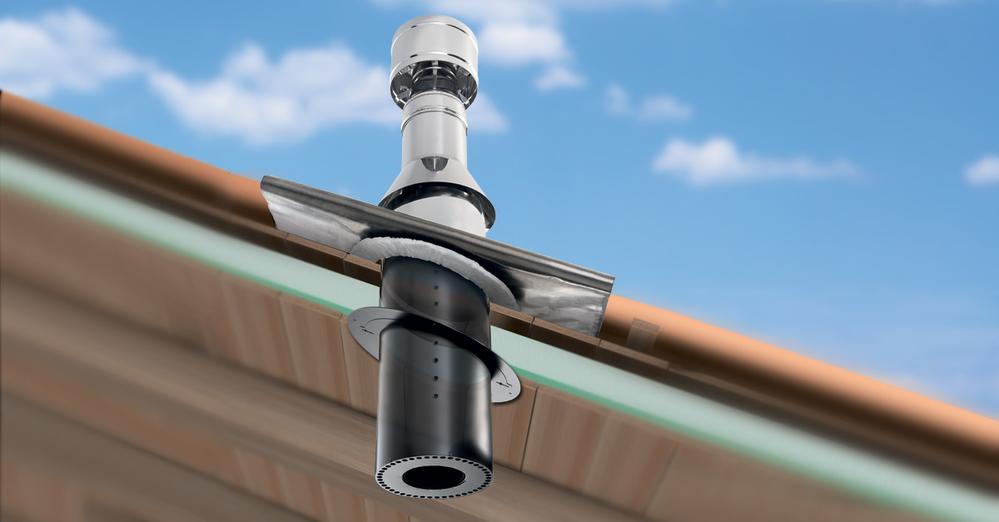 Regulations, flues and chimneys
UNI 10683 (2005) Heat generators fueled by wood or other solid biofuels - Installation requirements.
UNI 10641 (1997) Collective flues and chimneys with natural draft for Type C gas appliances with a fan in the combustion circuit. Design and verification.
UNI 10640 (1997) Branched collective flues for natural draft type B appliances. Design and verification.
UNI 10845 (2000) Gas systems for domestic use - Systems for the evacuation of combustion products served by gas-powered appliances - Criteria for verification, reorganization, structuring and intubation.
UNI 7129 (2008) Gas installations for domestic or similar use supplied by a distribution network. Installation and maintenance planning.