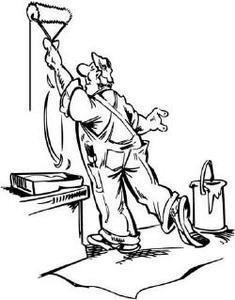 Paints and rooms
Imbiancare is a periodic maintenance activity that must be performed with a method to avoid unnecessary efforts.
Important are the premises, having the rooms to be bleached free from furniture is the best situation but where it is not possible it is important to cover with appropriate sheets and masks what should not be soiled.
As with any job, it is important to choose the right materials and tools.
For more information about the whitewashing of the rooms click here to consult the the Immanchino Manual .
What is a masking?:
Masking means to cover with some tape or other details of a surface or an object that should not be painted.