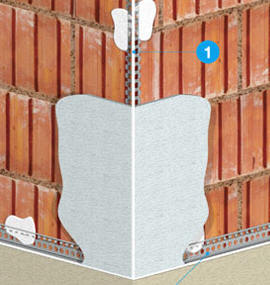 The board as a guide
To repair or create a corner plastering it is good to put a strip on the corner or a special corner as a guide.
First you need to fix the angle with nails in the case of a wooden board or with plaster in the case of the angle.
Then you can plaster it by taking the angle wire as a reference.
It is always preferable to protect the corners subject to passage with wooden or metal corners.