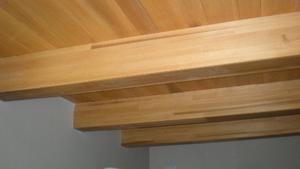 For the construction of floor slabs the construction techniques similar to those used for the ground floor are applied.
In order to improve thermal and acoustic insulation, it is possible to use other materials, such as paper sheaths (eg kraft paper), jute felt, cork, wood, sheep's wool or fiber panels of coconut.
The soul of the attic, in the case of wooden floors, is made up of beams on which a plank is laid, laid on an edging of correntini also made of wood; then proceed with the laying of an insulating material designed to guarantee the best breathability requirements.
We then move on to the construction of a screed and to the finishing of the floor with the laying of tiles or other flooring.
This type of floor is laid "dry", shortening the construction time.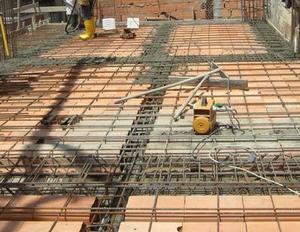 Concrete slabs
If you want to build a reinforced concrete (concrete) slab.
The process begins with the creation of a formwork that will host the final position of the pignatte and irons and subsequently the casting of the completion concrete.
Once the concrete has set, the formwork will be removed.