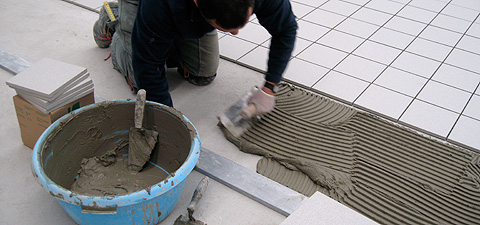 Keep spaces
To tile a wall, first make sure you can work on a smooth surface and with a plastering that is consistent with the lower layers.
The wall is tiled starting from the bottom by first applying the glue with the notched trowel.
To help keep the spaces correctly you can help with toothpicks or with the special cross-shaped squares.
It is important to check the alignment between the tiles so that the surface is perfectly flat.
Leveling spacers
An innovation that allows you to maintain perfect flatness and thin joints.