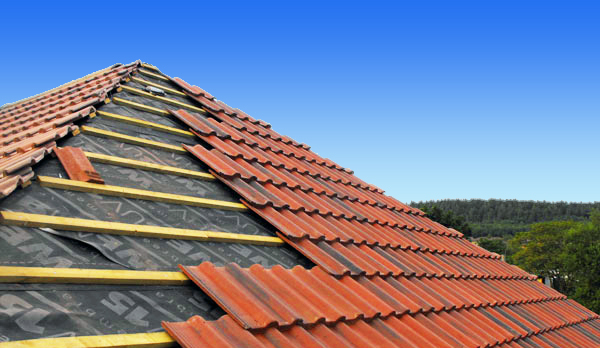 The brick tile or other materials through the overlap creates discontinuous roofs for pitched roofs.
The slope should not be less than 30/35% to avoid infiltration.
There are various types of shingles:
Portuguese tiles, have a flat part and a curved part. Price € 0.70 / each.
Florentine tiles called coppo, only have a curved part. Price € 0.60 / each
Roman roof or tile, it is flat with two raised edges, it is used coupled with tile roof tiles. Price € 0.75 / each.
Canadian shingles, these are thin sheets made from bitumen and often protected by slate sand. Price around € 10 per square meter.
Wooden shingles, thin wooden planks, are superimposed on staggered courses. The bigger they are, the more precious they are. Larch shingle price 30x10cm 0.85 € / each.
      
Chianche, Chiancarelle, Piura in flint stone, slate, beola and jelly. The stone worked by exploiting the stratification of the stone forms the slats.
Laying of Tegole e Coppi
Some precautions for a correct laying of the roofs.
| | | | |
| --- | --- | --- | --- |
| slope | Laying tiles | Tile overlay | Laying tiles |
| > 60% | Integral fixing | 7 cm | Necessary fastening |
| 45-60% | Fixing the eaves and 2 roof tiles every 5 in the rest of the roof | Tile overlay | Necessary fastening |
| 35-45% | No fixation | 7 cm | Appropriate fixation |
| 30-35% | No fixation | 9 cm | Appropriate fixation |