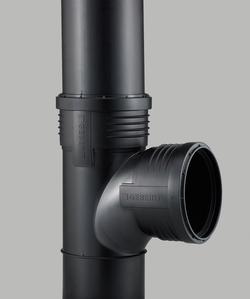 The characteristics of the Geberit tube (Geberit is the name of the company that produces these tubes in synthetic material) are lightness, stability, flexibility, no internal or external corrosion; they have been approved for the transport of drinking water.
The advantage of using Geberit pipes is that they can be modeled with great ease: they allow you to follow the geometry of the path to be made without having to use fittings.
The connection is made by inserting the pipe directly on the special fitting using the special tool: the joint is made by mechanical deformation, ensuring a tight seal and a fast and reliable assembly.
Regarding the durability, the pipes are guaranteed for 50 years.