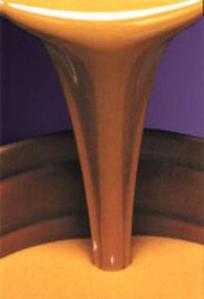 Paints are not all the same.
It is important to choose quality products to achieve better results and save time and effort.
Depending on the occasion, you can choose between tempera paints, water paints and enamels.
In turn, water-based paints are divided into breathable, washable, super-washable, sanitizing and thermal insulating.
Here is a summary scheme:
| | |
| --- | --- |
| Tampere h2> | |
| & nbsp; | Not very resistant to humidity, to be used for interiors in dry rooms |
| Idropitture h2> | |
| Breathable | Ideal for bathrooms and kitchens or in damp rooms |
| Machine | Opaque and velvety appearance cleanable with a damp cloth. do not use for damp rooms |
| Super-washable | Excellent resistance to maximum covering effect wash |
| igenizzante | A base of acrylic resins makes the walls healthier, resisting molds better: suitable for public places |
| Thermal insulation | Made of high-insulating substances, it reduces condensation |
| Enamels h2> | |
| Water based | Ideal for closed environments |
| Synthetic solvent | |