This simple technique that gives fascinating and expressive effects is performed in three phases: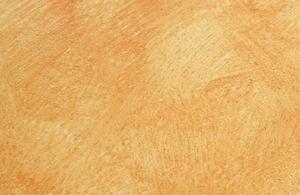 Roll out the light base and let it dry.
When the wall is dry, spread the darker color with a brush and paint rather large areas.
When the color is not yet completely dry, wipe with a rag in all directions to create controlled inhomogeneities.
Natural colors
There are paints made with natural colors that, if used with this veiling technique, help to make the idea of "ancient wall"