Saw
The saw is a type of hacksaw with generally trapezoidal shaped blades. There are models with different types of blades with bigger or finer teeth. The finest blades are designed for the construction of joints. There are also special guides to perform cuts with preset angles that make it easier to use.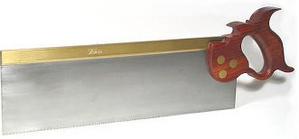 Back saw
This is a special type of hacksaw with very thin teeth which consists of a blade with a sturdy guide on the upper edge to keep it straight when cutting. Models with more or less dense and thin teeth are on the market.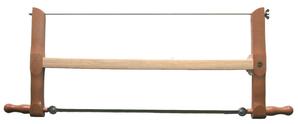 Chainsaw
It is a hand saw with a tight blade held in tension by a wooden "H" structure.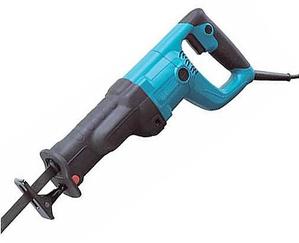 Jigsaw
This is a type of saw with a pistol grip. Straight-handle models are also called drills. The dog can mount blades from 8-10 teeth per inch. Useful for making cuts with a tight and defined radius.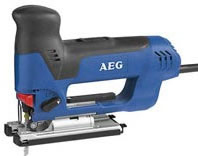 Jigsaw
The reciprocating saw is a tool appreciated for the speed and maneuverability that it allows, through the alternate up-down movement of the blade, to cut even with reduced curve radius.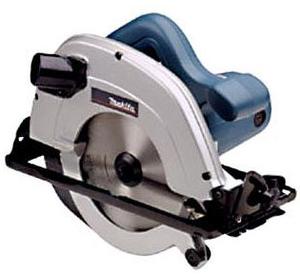 Circular saw
The circular saws have a blade that turns directly on the crankshaft so the motor force must be proportional to the blade diameter and sufficient to win the lever. Verify that you are buying tools of sufficient power for the work to be done and remember that 30% of the engine power will be wasted in frictions and heat generated by cutting.

The straddling of the blades
Bend the teeth
At the wood blades, an operation called a straddle is performed which consists in slightly plaguing the blade teeth alternately to the right and left. This allows the blade not to get damaged and cut better and also have a longer life.
Choose the right blade
The wood blades are marked with a number that indicates the amount of teeth every 25 mm. Normally the wood ones have 13 teeth per inch and the metal ones have 32. The table below helps to choose the correct blade depending on the material.
HOW TO CHOOSE THE RIGHT BLADE

Material

thickness

Up to 6mm

6 to 15mm

Over 15mm

Wood

soft

semi-hard

hard

Profiles

13-9

13

13

13

9-7

9-7

9

13-11

7-5

7

9-7

9

Masonite

insulating boards

laminated panel

hardboard table

9

9

13-9

7

9-7

9

7

7

7

Chipboard

soft

semi-hard

hard

13-9

13-9

13-9

9-7

9-7

9-7

7

7

9-7

rolled

13-9

13-9

9-7

Plywood and plywood

13-11

9-7

9-7