For good tin welding, it will be necessary to have a good welder suitable for the type of welding we have to make. There are several types:
| | |
| --- | --- |
| | Fine-fine precision electric welder, suitable for small wire wires or electronic cards |
| | Pistol electric welder, effective for welding small and medium size electrical wires |
| | Electric bender welder for wide welding |
| | Gas tin welder, useful in case of no electric current or near vicinity. |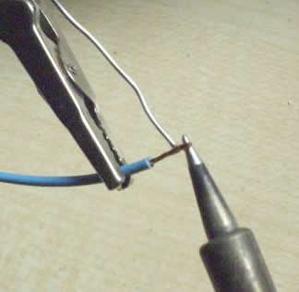 We will then have to clean the surfaces to be welded by applying the special "strong paste" which serves to deoxidize the surface making welding more adherent.
In the case of electric wires it will be useful to tincture (apply with the tin welder) the cable before proceeding with the actual welding.
Once this is done, we can combine the two parts, for example the two cables, placing them parallel and applying them through the additional paver welder.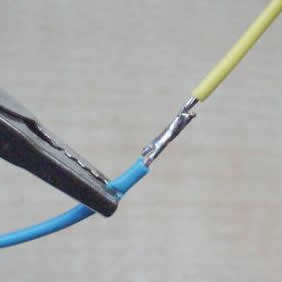 To make the weld more resistant do not blow on the welded part.
Let's remember to protect the junction with the insulating tape or insert a shrink tube before welding.
The tube placed on the junction will then be reduced by the use of a flame. In this way the junction will remain perfectly isolated.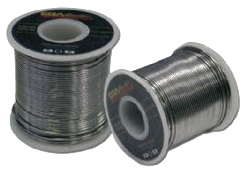 Pond
The pond for welding is in fact a tin and lead alloy. Depending on the characteristics of the alloy, its melting point is between 195 and 325 °C.
This material is suitable for both copper and brass welding. On iron, instead, it produces less resistant welds.