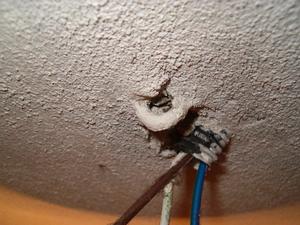 To hang a chandelier on the ceiling you have to set up a hook.
This can be achieved by inserting into the floor a metal hook between a pignatta (the bricks that make up the slab) and the other.
Or you can use a special "anchor" dowel that snaps into the brick and expands into empty spaces like anchor.
At this hook we will fix the chandelier, connect the ignition cables and close the cover bell.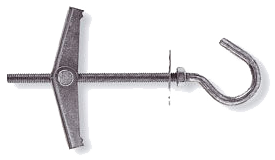 Anchoring dowel
Thanks to the seal it can withstand loads important, it is ideal with perforated bricks.
To use it, it is necessary to drill a large hole. We have to have the appropriate tip for the widia and a sturdy drill.